Celebrate Your Life & Rejuvenate Yourself
★ Learn about fasting and detoxification - why & how
★ Cleanse your bodymind on many different levels
★ Discover how to best support your body to heal itself
★ Learn how to integrate fasting and raw foods into your life
★ Create new healthy goals and enjoy optimum health and wellbeing
★ Rest, relax & rejuvenate
Under the guidance of experienced fasting and detoxification teachers Michael Hayman and Jules Barber, you'll learn about different types of fasting to enable you to choose your own personal combination of juice, water and air/dry fasting. You will be at choice to fast on what feels right for you at this time. Some participants choose to do the entire retreat on juices and some choose a combination. You will be optimally guided and supported whatever you choose.
Your retreat includes:
★ A SUPERVISED FASTING & DETOXIFICATION PROGRAM based on Dr. Bernard Jensen's world-renowned cleansing and alkalising program with:
★ fresh organic fruit, vegetable, wheatgrass and aloe juices, herbs, zeolite, bentonite, diatomaceous earth, activated charcoal and purified alkaline ionised water.
★self-administered ozone colonic irrigation.
★ A PERSONAL CONSULTATION to assist you to identify and plan towards achieving your personal health goals.
★ Activities for you to choose from including yoga, chi kung, meditation, gentle stretching and breathwork. You choose your level of participation - all parts of the programme are optional.
★ DISCUSSION and written material to take home containing a wealth of information on the benefits of fasting, alkalising, raw nutrition and creating and living a healthy lifestyle. Lots to digest!
★ A HUGE SELECTION of educational, inspirational books, audio/video tapes and dvds. Topics include health and wellbeing, raw nutrition, fasting, motivation, meditation, physical and mental peak performance and much more.
★ Mild Hyperbaric Oxygen Therapy - this specialised treatment is available for you daily during your retreat at no extra cost. Oxygen therapy will radically enhance your detoxification process. After the retreat, this therapy is also available to you at a discounted cost.
★ Relax on our far infrared jade massage bed or our personal far infrared sauna, listen to meditations or music or use our sound & mind machines and numerous other health-inspiring gadgets and equipment. Equipment, resources and information on offer is constantly being updated.
Massage/bodywork sessions are available at a special discounted retreat price - please note massage, if desired, is the only extra cost during the retreat, with everything else included in your retreat fee.
The venue is the very peaceful country venue Strathean in Old Hautere Rd, Te Horo, Otaki. You may join us as residential or non-residential.

Michael and Jules have been facilitating fasting retreats for over 20 years now. Their passion for inspiring others to live fully alive and with optimal health is reflected in their desire to share with you access to some of the most up to date health equipment and knowledge available in NZ.



Rejuvenate Yourself... Fasting has been practised throughout history and is still used by many cultures, healers and spiritual teachers as the optimum path for physical, mental, emotional and spiritual purification, healing and rejuvenation.

Ongoing scientific research in a range of animals confirms what people who fast experience - reducing calorific intake is the single most important factor to stay younger longer and increase health and life span. It has uncovered an astonishing range of benefits - it will consistently increase not only the average life span of a population but also the maximum life span. Not only does it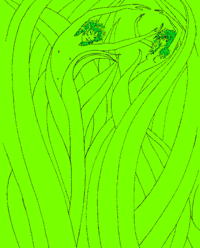 increase lifespan, but all major diseases are postponed or eliminated and the animals stay younger longer - up to 70% longer.

Research is continuing into these powerfully rejuvenating and healing effects. Today, fasting is used throughout the world for purification, regeneration and for healing disease, giving impressive results. You may be surprised to discover how easy fasting is and you'll enjoy feeling empowered being able to look after your health and wellbeing and rejuvenate yourself.

You may join us as residential or non-residential.

You may also choose your level of participation - all parts of the programme are optional.

Develop Clarity & Inner Peace and take away with you new skills and new goals, feeling refreshed, re-energised, rejuvenated and refocused on your life.

The venue is a very peaceful country venue: Strathean in Old Hautere Rd, Te Horo, Otaki

Comments from previous retreats...

"As someone who had never fasted, I was sceptical about my ability to complete a ten day fast. My experience with Michael and the others in the group has completely changed my view and made me extremely comfortable with fasting and cleansing." - R.S., Wgtn, NZ.

"The course was extremely well organised and led very supportively which made fasting an experience which was easy. I was feeling a little apprehensive before the retreat as a ten day fast seemed a long time. The days passed so quickly I surprised myself. The program was a great balance of bodywork, yoga, meditation and fun. I now feel refreshed, physically, mentally and spiritually." - L.C., Wgtn, NZ.

"I am delighted with the increase in my energy, find myself more inspired and clear about my future, and most of all, surprised at how easy it is to fast in a supportive, nurturing and relaxing environment." - P.C., Wgtn, NZ.

"Excellent. The course was skilfully balanced, each activity enhancing the whole. Michael worked hard to provide all the ingredients for the retreat. However the key to its success was his loving care to make a safe space for the personal changes to happen and in his many skills." - C.B., Wgtn, NZ.

"Very good. I enjoyed it very much. The course provided a very easy environment to undertake my first fast in. It was nice having the flexibility to choose our own program." - P.B., NZ.

"Made me stop and evaluate my life. Made me feel and think of others as special and loving souls. It was the most enriching and enlightening retreat of self indulgence I have ever had." - M.S.,Wgtn, NZ.

"This has been a fuller and greater experience than I anticipated. I thought fasting meant not eating but I have gained incredible awareness and feel empowered. I left my fears behind on day one and found the process to be a real awakening. I have made friends with my body. Michael was an excellent facilitator who was not intrusive but acknowledged our individuality and respected our personal boundaries. I felt very safe." M.H., Wgtn, NZ.

"Stimulating, enlightening, invigorating, fun, educational and rejuvenating. Absolutely fantastic." J.H., Wgtn, NZ.

"Excellent. This course has changed my outlook on life, solved many questions I was asking myself and boosted me forward into a healthier future. It was a catalyst along my journey." - G.F., Te Horo, NZ.

"Gave me a 'moist nose, shiny coat, four paws good, tail in the air' kind of feeling - not also forgetting a bright eyed, bushy tailed look. Great & inspiring!" - A.J., Wgtn, NZ.

"Excellent course. Very inspirational and empowering. Michael created a very supportive environment to fast in and look at other issues in my life. He is very confident and knowledgeable on all aspects of health and wellbeing. A quietly inspirational "coach" who is evidence that what he teaches works." - K.B., Wgtn, NZ.

"Very good - particularly for first time fasters. A supportive, nurturing environment for people ready to change their lives for the better. Michael and Jules are passionate and committed to providing a very high quality of service." J.B., Raumati, NZ.
"Jules and Michael induct retreatants into a simple yet radical inquiry - put aside all your eating habits for a while, cleanse and relax your body and then discover what food is really good for you. The benefits of completing a number of fasting retreats have been personally immense. Leading by example, their experience, practical wisdom and support have assisted me to move ahead on the path to sustainable wellbeing. I give them five stars!" Stephen Archer, Director, Wellness Solutions Ltd
"A great experience..with this support & in this environment I proved to myself that I could do it & am pleasantly surprised by the results. I now have no fear of fasting & will confidently do it again. I gained a lot of new information and feel much calmer in facing life." R.E.M, Wgtn.

"I loved your humour & positivity & enthusiasm! Your joint vast knowledge in so many areas created a wonderful foundation for which I can now go deeper into." S.S; Napier.

"The retreat was extremely beneficial for me. I am changing my choice of food & eliminating old habits. I always though I was a healthy person, but now I am taking that health to another level." J.F; Wgtn.

"I only did 2 days but could already feel the benefits. I have a sense of hope that some of the things I felt had become "fixed", and changing...it has been a very worthwhile 2 days."

"Fasting possesses great power. If practised with the right intention, it makes a friend of God." - Tertullian

"The light of the world will illuminate within you when you fast and purify yourself." - Mahatma Gandhi

"I often observe in fasting participants... concentration seems to improve, creative thinking expands, depression lifts, insomnia stops, anxieties fade, the mind becomes more tranquil, and a natural joy begins to appear. It is my hypothesis that when the physical toxins are cleared from the brain cells, mind-brain function automatically and significantly improves, and spiritual capacities expand." - Gabriel Cousens, MD, Founder, Tree of Life Rejuvenation Center, Arizona





Registration Information

Numbers are limited so please register early to avoid disappointment.

NB. No refunds will be given within 14 days of retreat starting date. Transfers to another retreat may be possible up to 8 days before the retreat starting date which may incur a $50 transfer fee. No transfers are possible after then. If your retreat has to be cancelled you can either receive a refund or a credit.

Remember you can attend any retreat for as many days as suits you.

SPECIAL SAVING - Refer a friend & you receive a $50 discount for these retreats

Dates for 2021:

- Spring Fasting & Rejuvenation Retreat: Friday 12 - Wednesday 17 November 2021, Strathean, Te Horo, Otaki
SPECIAL SAVING - Refer a friend & you receive a $50 discount for this retreat